Washing the exterior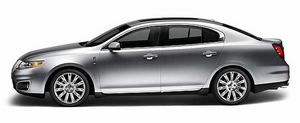 Wash your vehicle regularly with cool or lukewarm water and a neutral pH shampoo, such as Motorcraft Detail Wash (ZC-3-A), which is available from your authorized dealer.
• Never use strong household detergents or soap, such as dish washing or laundry liquid. These products can discolor and spot painted surfaces.
• Never wash a vehicle that is "hot to the touch" or during exposure to strong, direct sunlight.
• Always use a clean sponge or car wash mitt with plenty of water for best results.
• Dry the vehicle with a chamois or soft terry cloth towel in order to eliminate water spotting.
• It is especially important to wash the vehicle regularly during the winter months, as dirt and road salt are difficult to remove and cause damage to the vehicle.
• Immediately remove items such as gasoline, diesel fuel, bird droppings and insect deposits because they can cause damage to the vehicle's paint and trim over time. Use Motorcraft Bug and Tar Remover (ZC-42) which is available from your authorized dealer.
• Remove any exterior accessories, such as antennas, before entering a car wash.
• Suntan lotions and insect repellents can damage any painted surface; if these substances come in contact with your vehicle, wash off as soon as possible.
See also:
Engine oil and filter recommendations
3.7L V6 engine Look for this certification trademark. Use SAE 5W-20 engine oil Only use oils certified for gasoline engines by the American Petroleum Institute (API). An oil with this tradem ...
Choosing the right fuel
Use only UNLEADED fuel or UNLEADED fuel blended with a maximum of 10% ethanol. Do not use fuel ethanol (E85), diesel, methanol, leaded fuel or any other fuel. The use of leaded fuel is prohibited ...
Running out of fuel
Avoid running out of fuel because this situation may have an adverse effect on powertrain components. If you have run out of fuel: • You may need to cycle the ignition from off to on several t ...