Engine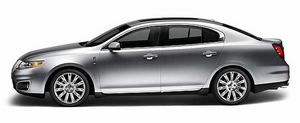 Engines are more efficient when they are clean because grease and dirt buildup keep the engine warmer than normal. When washing:
Х Take care when using a power washer to clean the engine. The high-pressure fluid could penetrate the sealed parts and cause damage.
Х Do not spray a hot engine with cold water to avoid cracking the engine block or other engine components.
Х Spray Motorcraft Engine Shampoo and Degreaser (ZC-20) on all parts that require cleaning and pressure rinse clean. In Canada use Motorcraft Engine Shampoo (CXC-66-A).
Х Cover the highlighted areas to prevent water damage when cleaning the engine.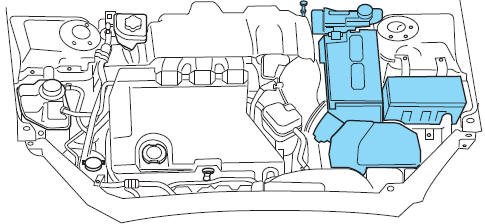 Х Never wash or rinse the engine while it is hot or running; water in the running engine may cause internal damage.
Х Never wash or rinse any ignition coil, spark plug wire or spark plug well, or the area in and around these locations.
See also:
Dissimilar spare tire/wheel information
WARNING: Failure to follow these guidelines could result in an increased risk of loss of vehicle control, injury or death. If you have a dissimilar spare tire/wheel, then it is intended for tempo ...
SelectShift AutomaticЩ Transmission
This feature allows the driver to manually change gears up or down as desired. By moving the gearshift lever from D (Drive) to S (Sport), you now have control of selecting the gear using the toggl ...
How does the side airbag system work?
The design and development of the side airbag system included recommended testing procedures that were developed by a group of automotive safety experts known as the Side Airbag Technical Working ...