Service recommendations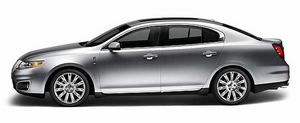 To help you service your vehicle, we provide scheduled maintenance information which makes tracking routine service easy.
If your vehicle requires professional service, your authorized dealer can provide the necessary parts and service. Check your Warranty Guide to find out which parts and services are covered.
Use only recommended fuels, lubricants, fluids and service parts conforming to specifications. Motorcraft parts are designed and built to provide the best performance in your vehicle.
See also:
Safety and environment protection
Warning symbols in this guide How can you reduce the risk of personal injury to yourself or others? In this guide, answers to such questions are contained in comments highlighted by the warning t ...
Maintenance product specifications and capacities
1Use of synthetic or synthetic blend motor oil is not mandatory. Engine oil need only meet the requirements of Ford specification WSS-M2C945-A and the API Certification mark. 2Add ...
ACC not available
Several conditions exist which can cause ACC to deactivate or prevent ACC from activating when requested. These conditions include: • The sensor is blocked, refer to Blocked sensor in this sectio ...