Changing the wiper blades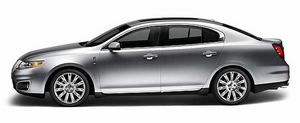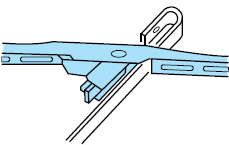 1. Pull the wiper arm away from the vehicle. Turn the blade at an angle from the wiper arm. Press the lock tab to release the blade and pull the wiper blade down toward the windshield to remove it from the arm.
2. Attach the new wiper to the wiper arm and press it into place until a click is heard.
Replace wiper blades at least once per year for optimum performance.
Poor wiper quality can be improved by cleaning the wiper blades and the windshield. Refer to Windows and wiper blades in the Cleaning chapter.
To prolong the life of the wiper blades, it is highly recommended to scrape off the ice on the windshield before turning on the wipers. The layer of ice has many sharp edges and can damage the micro edge of the wiper rubber element.
See also:
Automatic steering into parking space
Automatic steering is activated when you stop the vehicle, remove your hands from the steering wheel and select the R (Reverse) gear. Be sure the steering wheel motion is not obstructed by any obj ...
Radio control features
– VOL + (Volume): Press to decrease or increase the volume. (Seek): Press to select the previous/next radio station preset, CD track or satellite radio station preset depending on whic ...
Windshield wipers
Windshield wiper: Rotate the end of the control away from you to increase the speed of the wipers; rotate towards you to decrease the speed of the wipers. Speed dependent wipers (if equip ...