Changing the wiper blades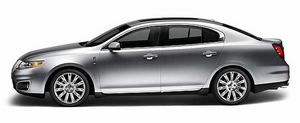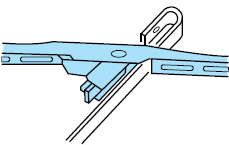 1. Pull the wiper arm away from the vehicle. Turn the blade at an angle from the wiper arm. Press the lock tab to release the blade and pull the wiper blade down toward the windshield to remove it from the arm.
2. Attach the new wiper to the wiper arm and press it into place until a click is heard.
Replace wiper blades at least once per year for optimum performance.
Poor wiper quality can be improved by cleaning the wiper blades and the windshield. Refer to Windows and wiper blades in the Cleaning chapter.
To prolong the life of the wiper blades, it is highly recommended to scrape off the ice on the windshield before turning on the wipers. The layer of ice has many sharp edges and can damage the micro edge of the wiper rubber element.
See also:
Perimeter alarm system
The perimeter alarm system will help protect your vehicle from unauthorized entry. When the following types of unauthorized entry occur: • any door, the hood or the trunk is opened without usi ...
Continuously controlled damping
Throughout 13 decades of the automobile's development, suspension engineers have worked tirelessly to find an ideal balance between smooth ride and satisfying, confident handling. Traditionally, smo ...
Congratulations
Congratulations on acquiring your new Lincoln. Please take the time to get well acquainted with your vehicle by reading this handbook. The more you know and understand about your vehicle, the grea ...