How fail-safe cooling works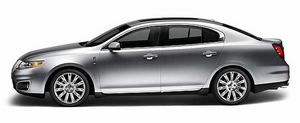 If the engine begins to overheat:
Х The engine coolant temperature gauge will move to the H (hot) area.
Х The

symbol will illuminate.
If the engine reaches a preset over-temperature condition, the engine will automatically switch to alternating cylinder operation. Each disabled cylinder acts as an air pump and cools the engine.
When this occurs the vehicle will still operate. However:
Х The engine power will be limited.
Х The air conditioning system will be disabled.
Continued operation will increase the engine temperature and the engine will completely shut down, causing steering and braking effort to increase.
Once the engine temperature cools, the engine can be re-started. Take your vehicle to an authorized dealer as soon as possible to minimize engine damage.