Octane Recommendations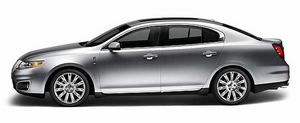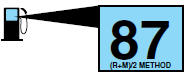 "Regular" unleaded gasoline with a pump (R+M)/2 octane rating of 87 is recommended. Some stations offer fuels posted as "Regular" with an octane rating below 87, particularly in high altitude areas. Fuels with octane levels below 87 are not recommended.
Do not be concerned if your engine sometimes knocks lightly. However, if it knocks heavily under most driving conditions while you are using fuel with the recommended octane rating, see your authorized dealer to prevent any engine damage.
See also:
Optional settings – these settings can be changed
• Vehicle speed is limited to 80 mph (130 km/h). Visual warnings are displayed followed by a chime when the vehicle speed has reached 80 mph (130 km/h). • Visual warnings are displayed followed b ...
Tire wear
When the tread is worn down to 1/16th of an inch (2 mm), tires must be replaced to help prevent your vehicle from skidding and hydroplaning. Built-in treadwear indicators, or "wear bars", wh ...
Measuring techniques
Your best source of information about actual fuel economy is you, the driver. You must gather information as accurately and consistently as possible. Fuel expense, frequency of fill-ups or fuel ga ...