Protecting Your Investment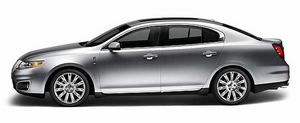 Maintenance is an investment that will pay dividends in the form of improved reliability, durability and resale value. To maintain the proper performance of your vehicle and its emission control systems, it is imperative that scheduled maintenance be completed at the designated intervals.
Your vehicle is equipped with the Intelligent Oil Life Monitor™ (IOLM) system which displays a message in the message center at the proper oil change service interval; this interval may be up to one year or 10,000 miles (16,000 km). When ENGINE OIL CHANGE DUE or OIL CHANGE REQUIRED appears in the message center display, it's time for an oil change; the oil change must be done within two weeks or 500 miles (800 km) of the ENGINE OIL CHANGE DUE or OIL CHANGE REQUIRED message appearing. The Intelligent Oil Life Monitor™ must be reset after each oil change; refer to the Instrument Cluster chapter.
If your message center is prematurely reset or becomes inoperative, you should perform the oil change interval at six months or 5,000 miles (8,000 km) from your last oil change.
Your vehicle is very sophisticated and built with multiple complex performance systems. Every manufacturer develops these systems using different specifications and performance features. That's why it's important to rely upon your dealership to properly diagnose and repair your vehicle.
Ford Motor Company has recommended maintenance intervals for various parts and component systems based upon engineering testing.
Ford Motor Company relies upon this testing to determine the most appropriate mileage for replacement of oils and fluids to protect your vehicle at the lowest overall cost to you and recommends against maintenance schedules that deviate from the scheduled maintenance information.
Ford strongly recommends the use of genuine Ford replacement parts.
Parts other than Ford, Motorcraft or Ford-authorized remanufactured parts that are used for maintenance replacement or for the service of components affecting emission control must be equivalent to genuine Ford Motor Company parts in performance and durability. It is the owner's responsibility to determine the equivalency of such parts. Please consult your Warranty Guide for complete warranty information.
Chemicals or additives not approved by Ford are not required for factory recommended maintenance. In fact, Ford Motor Company recommends against the use of such additive products unless specifically recommended by Ford for a particular application.
See also:
MyKey restricted features
Standard settings – these settings cannot be changed • Belt-Minder cannot be disabled. The audio system will be muted whenever Belt-Minder is activated until the safety belts are buckled. Refer ...
Second generation (2003–2006)
The Navigator was updated in 2003, along with the Ford Expedition, on the new Ford U platform. The interior was also substantially revised to bring it up to the level expected by luxury buyers. So ...
Efficient six-speed transmissions
The 2013 Lincoln MKS is equipped with two versions of the six-speed SelectShift Automatic™ transmission, both with steering-wheel-mounted paddle shifters. The 3.7-liter Ti-VCT V6 uses the 6F-50. The ...