Multi-point Inspection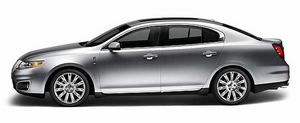 In order to keep your vehicle running right, it is important to have the systems on your vehicle checked regularly. This can help identify potential issues and prevent major problems. Ford Motor Company recommends the following multi-point inspection be performed at every scheduled maintenance interval to help make sure your vehicle keeps running great.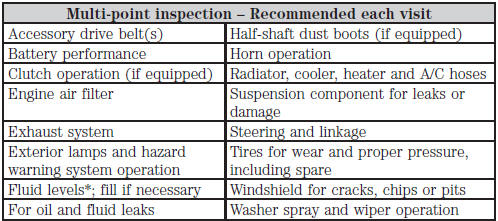 * Brake, coolant recovery reservoir, manual and automatic transmission (with an underhood dipstick), power steering (if equipped) and window washer
Be sure to ask your dealership service advisor or technician about the multi-point vehicle inspection. It's a comprehensive way to perform a thorough inspection of your vehicle. It's your checklist that gives you immediate feedback on the overall condition of your vehicle. You'll know what's been checked, what's okay, as well as those things that may require future or immediate attention. The multi-point vehicle inspection is one more way to keep your vehicle running great!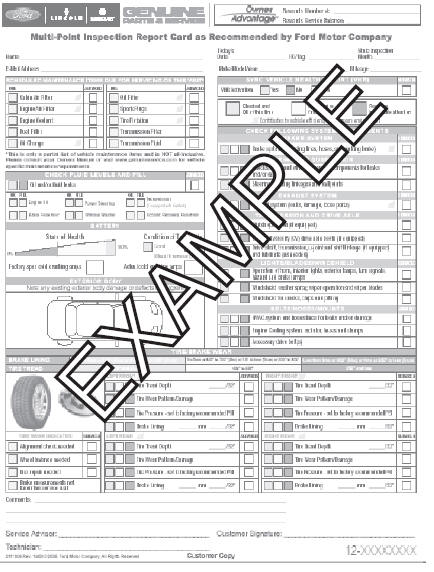 See also:
Unlocking and locking the doors using keyless entry
To unlock the driver's door, enter the factory set 5-digit code or your personal code. Each number must be pressed within five seconds of each other. The interior lamps will illuminate. Note: If ...
Tire pressure monitoring system (tpms)
WARNING: The tire pressure monitoring system is NOT a substitute for manually checking tire pressure. The tire pressure should be checked periodically (at least monthly) using a tire gauge, see ...
Increasing speed while using speed control
To set a higher speed: • Press and hold SET + until you get to the desired speed, then release. You can also use SET + to operate the tap-up function. Press and release SET + to increase the v ...