SENSE AND STYLE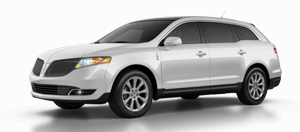 Family Friendly (Not Really, Fair, Great, Excellent): Greatish
Fun-Factor (None, Some, Good Times, Groove-On): Good Times
See also:
Real-time damping
Compared with the fixed-rate dampers fitted to the 2012 MKS, the new CCD dampers for the 2013 MKS offer dramatically expanded control range. CCD utilizes an array of 46 inputs to feed data to a sop ...
How Temperature Affects Your Tire Pressure
The tire pressure monitoring system (TPMS) monitors tire pressure in each pneumatic tire. While driving in a normal manner, a typical passenger tire inflation pressure may increase approximately 2 ...
Windows and wiper blades
The windshield, rear and side windows and the wiper blades should be cleaned regularly. If the wipers do not wipe properly, substances on the vehicle's glass or the wiper blades may be the cause. ...