Special notices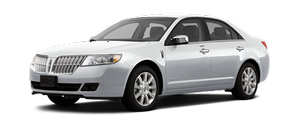 New Vehicle Limited Warranty
For a detailed description of what is covered and what is not covered by your vehicle's New Vehicle Limited Warranty, refer to the Warranty Guide that is provided to you along with your Owner's Guide.
Special instructions
For your added safety, your vehicle is fitted with sophisticated electronic controls.
WARNING: Please read the section Airbag Supplemental Restraint System (SRS) in the Seating and Safety Restraints chapter. Failure to follow the specific warnings and instructions could result in personal injury.
WARNING: Front seat mounted rear-facing child or infant seats should NEVER be placed in front of an active passenger airbag.
See also:
Understanding your tire pressure monitoring system (TPMS)
The tire pressure monitoring system measures pressure in your four road tires and sends the tire pressure readings to your vehicle. The low tire pressure warning light will turn on if the tire pre ...
Deactivating the memory feature
To deactivate this feature: 1. Press and hold either the 1 or 2 control on the driver's door for five seconds. (A tone will be heard after 11⁄2 seconds when the memory store is done) contin ...
Easy Fuel "no cap" fuel system
Your fuel tank is equipped with a capless fuel filler system. This allows you to simply open the fuel filler door and insert the fuel filler nozzle into the fuel system. The capless system is self ...