Voice commands in climate mode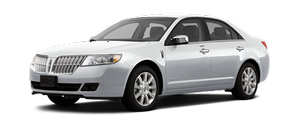 Please refer to the Voice commands in climate mode section of the Navigation system supplement for more information on using voice commands with the climate control system.
Operating tips
• To reduce fog build-up on the windshield during humid weather, select

(defrost).
• To reduce humidity build-up inside the vehicle: do not drive with the system off or with recirculated air engaged.
• Do not put objects under the front seats that will interfere with the airflow to the back seats.
• Remove any snow, ice or leaves from the air intake area at the base of the windshield.
• To improve the A/C cool down, drive with the windows slightly open for 2–3 minutes after starting the vehicle or until the vehicle has "aired out."
• A small amount of air may be felt from the floor vent regardless of the air distribution setting that is selected.
During extreme high ambient temperatures when idling stationary for extended periods of time in gear, it is recommended to run the A/C in MAX A/C, reduce blower fan speed from the highest setting and put the vehicle's transmission in P (Park) to continue to receive cool air from your A/C system.
For maximum cooling performance (MAX A/C):
1. Press MAX A/C. The system will default to single-zone operation and set the temperature to 60°F (16°C).
2. A/C,

and

will be selected.
3. Fan speed will be determined by the vehicle's internal temperature, but can be adjusted as desired.
To aid in side window defogging/demisting in cold weather:
1. Select

.
2. Select A/C.
3. Adjust the temperature control to maintain comfort.
4. Set the fan to the highest speed.
5. Direct the outer instrument panel vents toward the side windows.
To increase airflow to the outer instrument panel vents, close the vents located in the middle of the instrument panel.
See also:
Lamp assembly condensation
Exterior lamps are vented to accommodate normal changes in pressure. Condensation can be a natural by-product of this design. When moist air enters the lamp assembly through the vents, there is a ...
Satellite radio information
Satellite radio channels: SIRIUS broadcasts a variety of music, news, sports, weather, traffic and entertainment satellite radio channels. For more information and a complete list of SIRIUS satell ...
Important information for P265/40R22 low-profile tires and wheels
If your vehicle is equipped with P265/40R22 tires, they are low-profile tires. These tires and wheels are designed to give you r vehicle a sport appearance. With low-profile tires, you may notice ...