Vertical aim adjustment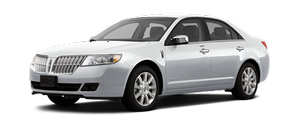 1. Park the vehicle directly in front of a wall or screen on a level surface, approximately 25 feet (7.6 meters) away.
Х (1) 8 feet (2.4 meters)
Х (2) Center height of lamp to ground
Х (3) 25 feet (7.6 meters)
Х (4) Horizontal reference line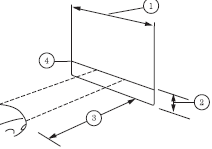 2. Measure the height of the headlamp bulb center from the ground and mark an 8 foot (2.4 meter) horizontal reference line on the vertical wall or screen at this height (a piece of masking tape works well).
3. Turn on the low beam headlamps to illuminate the wall or screen and open the hood.
To see a clearer light pattern for adjusting, you may want to block the light from one headlamp while adjusting the other.
4. On the wall or screen you will observe an area of high intensity light. The top of the high intensity area should touch the horizontal reference line, if not, the beam will need to be adjusted using the next step.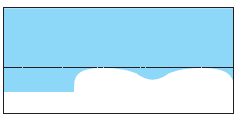 5. Locate the vertical adjuster on each headlamp. Using a Phillips #2 screwdriver, turn the adjuster either clockwise (to adjust down) or counterclockwise (to adjust up).
The horizontal edge of the brighter light should touch the horizontal reference line.
6. Close the hood and turn off the lamps.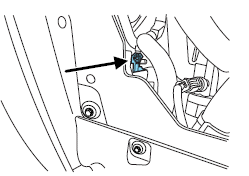 HORIZONTAL AIM IS NOT REQUIRED FOR THIS VEHICLE AND IS NON-ADJUSTABLE.
See also:
Disengaging speed control
Press the brake pedal to disengage the speed control. Disengaging the speed control will not erase the previous set speed. ...
Tire wear
When the tread is worn down to 1/16th of an inch (2 mm), tires must be replaced to help prevent your vehicle from skidding and hydroplaning. Built-in treadwear indicators, or Уwear barsФ, ...
Adaptive headlamps
The headlamp beams move in the same direction as the steering wheel which provides more visibility when driving around curves. Х Without adaptive headlamps (1) Х With adaptive headlamps (2) ...