Vertical aim adjustment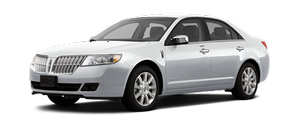 1. Park the vehicle directly in front of a wall or screen on a level surface, approximately 25 feet (7.6 meters) away.
Х (1) 8 feet (2.4 meters)
Х (2) Center height of lamp to ground
Х (3) 25 feet (7.6 meters)
Х (4) Horizontal reference line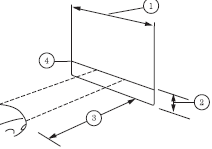 2. Measure the height of the headlamp bulb center from the ground and mark an 8 foot (2.4 meter) horizontal reference line on the vertical wall or screen at this height (a piece of masking tape works well).
3. Turn on the low beam headlamps to illuminate the wall or screen and open the hood.
To see a clearer light pattern for adjusting, you may want to block the light from one headlamp while adjusting the other.
4. On the wall or screen you will observe an area of high intensity light. The top of the high intensity area should touch the horizontal reference line, if not, the beam will need to be adjusted using the next step.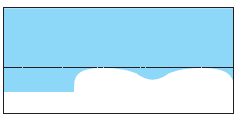 5. Locate the vertical adjuster on each headlamp. Using a Phillips #2 screwdriver, turn the adjuster either clockwise (to adjust down) or counterclockwise (to adjust up).
The horizontal edge of the brighter light should touch the horizontal reference line.
6. Close the hood and turn off the lamps.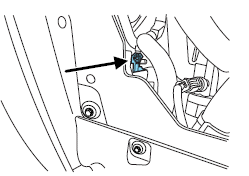 HORIZONTAL AIM IS NOT REQUIRED FOR THIS VEHICLE AND IS NON-ADJUSTABLE.
See also:
Safety belt warning light and indicator chime
The safety belt warning light illuminates in the instrument cluster and a chime sounds to remind the occupants to fasten their safety belts. ...
Owner checks and services
Certain basic maintenance checks and inspections should be performed by the owner or a service technician at the intervals indicated. Service information and supporting specifications are provided ...
Driving through water
If driving through deep or standing water is unavoidable, proceed very slowly. Never drive through water that is higher than the bottom of the wheel rims (for cars) or the bottom of the hubs ...