Vertical aim adjustment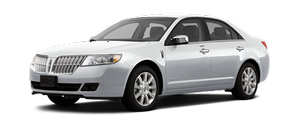 1. Park the vehicle directly in front of a wall or screen on a level surface, approximately 25 feet (7.6 meters) away.
Х (1) 8 feet (2.4 meters)
Х (2) Center height of lamp to ground
Х (3) 25 feet (7.6 meters)
Х (4) Horizontal reference line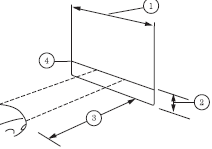 2. Measure the height of the headlamp bulb center from the ground and mark an 8 foot (2.4 meter) horizontal reference line on the vertical wall or screen at this height (a piece of masking tape works well).
3. Turn on the low beam headlamps to illuminate the wall or screen and open the hood.
To see a clearer light pattern for adjusting, you may want to block the light from one headlamp while adjusting the other.
4. On the wall or screen you will observe an area of high intensity light. The top of the high intensity area should touch the horizontal reference line, if not, the beam will need to be adjusted using the next step.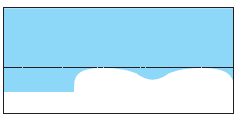 5. Locate the vertical adjuster on each headlamp. Using a Phillips #2 screwdriver, turn the adjuster either clockwise (to adjust down) or counterclockwise (to adjust up).
The horizontal edge of the brighter light should touch the horizontal reference line.
6. Close the hood and turn off the lamps.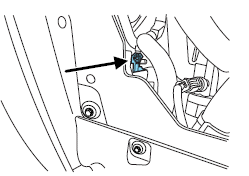 HORIZONTAL AIM IS NOT REQUIRED FOR THIS VEHICLE AND IS NON-ADJUSTABLE.
See also:
Overriding adaptive cruise control
WARNING: Whenever the driver is overriding the ACC by pressing the accelerator pedal, the ACC will not automatically apply the brakes to maintain separation from any vehicle ahead. The set speed ...
Continuously controlled damping
Throughout 13 decades of the automobile's development, suspension engineers have worked tirelessly to find an ideal balance between smooth ride and satisfying, confident handling. Traditionally, smo ...
Looks
Even though the MKS is a comfortable car with a refined interior and a lot of standard features, the first thing people will notice is its bold looks. The profile is vanilla bland, but both the sn ...