Replacing license plate lamp bulbs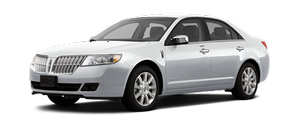 1. Make sure the headlamp switch is in the off position.
2. Remove the two screws from the license plate lamp assembly.
3. Remove bulb socket by turning counterclockwise.
4. Carefully pull the bulb out from the socket.
Install new bulb(s) in reverse order.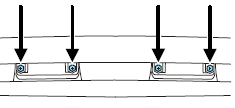 See also:
Treadwear
The treadwear grade is a comparative rating based on the wear rate of the tire when tested under controlled conditions on a specified government test course. For example, a tire graded 150 would w ...
Choosing the right fuel
Use only UNLEADED fuel or UNLEADED fuel blended with a maximum of 10% ethanol. Do not use fuel ethanol (E85), diesel, methanol, leaded fuel or any other fuel. The use of leaded fuel is prohibited ...
Important information for P265/40R22 low-profile tires and wheels
If your vehicle is equipped with P265/40R22 tires, they are low-profile tires. These tires and wheels are designed to give you r vehicle a sport appearance. With low-profile tires, you may notice ...