Power tilt/telescope steering column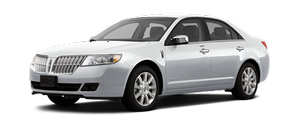 The steering column can be adjusted manually by moving the four-way rocker adjustment control located below the turn signal/wiper control stalk. Hold the control to adjust.
The telescope function is adjusted by moving the control toward the driver to telescope out, and toward the instrument panel to telescope in.
The tilt function is adjusted by moving the control up or down.
During easy exit, when the ignition is switched off, the column will move to the full in and up position. When the ignition is put in accessory mode, the column will return to the previous setting.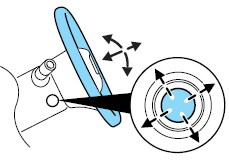 WARNING: Never adjust the steering wheel when the vehicle is moving.
See also:
System warnings and status messages
System warnings alert you to possible problems or malfunctions in your vehicle's operating systems. Note: Depending on the vehicle options equipped with your vehicle, not all of the messages wi ...
When Your Temporary Spare Tire Is Installed
When one of your road tires needs to be replaced with the temporary spare, the TPMS will continue to identify an issue to remind you that the damaged road wheel/tire needs to be repaired and put b ...
Hazard flasher control
The hazard flasher is located between the center air registers above the radio. The hazard flashers will operate whether the ignition is off or on. • Press the flasher control and all fro ...