Setting the gap distance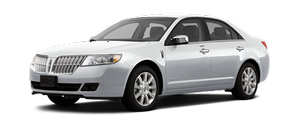 The distance between your vehicle and the vehicle in front of you can be decreased or increased by pressing <---> control. GAP <---> will be displayed in the message center. Three gap distance settings are available: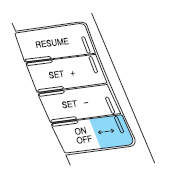 Each time the vehicle is restarted, the last chosen gap will be automatically selected.
Note: It is the driver's responsibility to select a gap appropriate to the driving conditions.
See also:
Connecting the jumper cables
Note: In the illustration, the vehicle on the bottom is used to designate the assisting (boosting) battery. 1. Connect the positive (+) jumper cable to the positive (+) terminal of the discharg ...
If your vehicle gets stuck
If your vehicle gets stuck in mud or snow it may be rocked out by shifting between forward and reverse gears, stopping between shifts, in a steady pattern. Press lightly on the accelerator in each ...