Setting the gap distance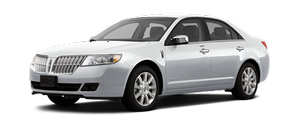 The distance between your vehicle and the vehicle in front of you can be decreased or increased by pressing <---> control. GAP <---> will be displayed in the message center. Three gap distance settings are available: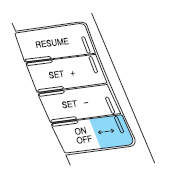 Each time the vehicle is restarted, the last chosen gap will be automatically selected.
Note: It is the driver's responsibility to select a gap appropriate to the driving conditions.
See also:
On-board diagnostics (OBD-II)
Your vehicle is equipped with a computer that monitors the engine's emission control system. This system is commonly known as the on-board diagnostics system (OBD-II). The OBD-II system protects t ...
Emergency maneuvers
• In an unavoidable emergency situation where a sudden sharp turn must be made, remember to avoid "over-driving" your vehicle (i.e., turn the steering wheel only as rapidly and as far as required ...
Traction AA A B C
The traction grades, from highest to lowest are AA, A, B, and C. The grades represent the tire's ability to stop on wet pavement as measured under controlled conditions on specified government tes ...