Setting the gap distance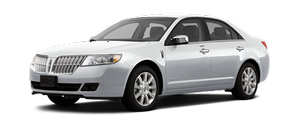 The distance between your vehicle and the vehicle in front of you can be decreased or increased by pressing <---> control. GAP <---> will be displayed in the message center. Three gap distance settings are available: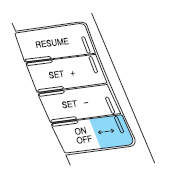 Each time the vehicle is restarted, the last chosen gap will be automatically selected.
Note: It is the driver's responsibility to select a gap appropriate to the driving conditions.
See also:
SENSE AND STYLE
Family Friendly (Not Really, Fair, Great, Excellent): Fair Fun-Factor (None, Some, Good Times, Groove-On): None ...
Driver and passenger dual-stage airbag supplemental restraints
The dual-stage airbags offer the capability to tailor the level of airbag inflation energy. A lower, less forceful energy level is provided for more common, moderate-severity impacts. A higher ene ...
Emergency maneuvers
• In an unavoidable emergency situation where a sudden sharp turn must be made, remember to avoid "over-driving" your vehicle (i.e., turn the steering wheel only as rapidly and as far as required ...