Hilly condition usage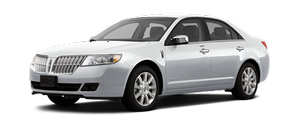 It is recommended that the driver select a lower gear position when ACC is active in situations such as prolonged downhill driving on steep grades (i.e., driving in mountainous areas). In these situations, additional engine braking is needed to reduce the load on the vehicle's regular brake system to prevent them from overheating. For more information, reference Automatic transmission operation in the Driving chapter.
Note: If ACC is applying brakes for an extended period of time, an audible alarm will sound, the head's up display will flash and ACC will shut down. This is to allow the brakes to cool down. When the brakes have cooled down, the ACC will again function normally.
See also:
Lincoln custom accessories for your vehicle
A wide selection of Lincoln Custom Accessories are available for your vehicle through your local Lincoln or Ford of Canada dealer. These quality accessories have been specifically engineered to fu ...
Brakes
Occasional brake noise is normal. If a metal-to-metal, continuous grinding or continuous squeal sound is present, the brake linings may be worn-out and should be inspected by an authorized dealer. ...
Driving on slippery surfaces with AWD vehicles
AWD vehicles are specially equipped for driving on sand, snow, mud and rough roads and have operating characteristics that are somewhat different from conventional vehicles, both on and off the hi ...