All-wheen drive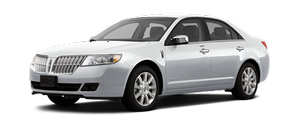 All-wheel drive is standard with the twin-turbo 3.5-liter V6 and optional on the 3.7-liter V6. In good weather, over smooth roads at modest speeds and when AWD is not needed, the system intelligently routes power only to the front wheels for improved fuel efficiency.
When driver input or road conditions indicate that slip might occur, the system sends power to the rear wheels to help prevent tire slip, for example on rain-soaked or snow-covered roads. Beyond providing more traction, AWD also improves handling by helping to reduce understeer, the tendency of the vehicle to "push" in a corner.
A myriad of inputs enables the computer-controlled system immediately to identify and react in as little as 16 milliseconds to changing road conditions and driver demands. The amount of torque sent to the rear axle varies depending on road conditions and dynamic needs.
See also:
Adaptive cruise control
Collision warning is paired with adaptive cruise control (ACC) because both features use the forward-looking radar system. With a range of up to 600 feet, ACC monitors and adjusts vehicle speed to k ...
Vehicle storage
If you plan on storing your vehicle for an extended period of time (30 days or more), refer to the following maintenance recommendations to ensure your vehicle stays in good operating condition. ...
Instrument panel/interior trim and cluster lens
Clean the instrument panel, interior trim areas and cluster lens with a clean, damp, white cotton cloth, then use a clean and dry white cotton cloth to dry these areas. • Avoid cleaners or polish ...