Cooled seats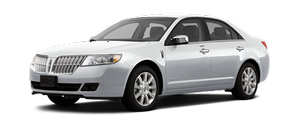 The cooled seats will only function when the engine is running.
To operate the cooled seats:
Press the cooled seat symbol to cycle through the various cooling settings and off. Cooler settings are indicated by more indicator lights.

If the engine falls below 350 rpm while the cooled seats are on, the feature will turn itself off and will need to be reactivated.
Note: When the heated/cooled front seat is active, you will be able to hear the fan operating inside the seat. This is normal.
Climate controlled seats air filter replacement (if equipped)
The climate controlled seat system includes air filters that must be replaced periodically. Refer to Scheduled maintenance information.
• There is a filter located under each front seat.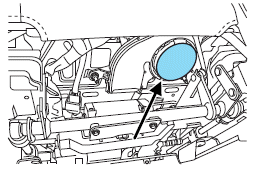 • The filter can be accessed from the 2nd row foot-well area. Move the front seats all the way to the full front and full up positions to ease access.
To remove an air filter:
1. Turn the vehicle off.
2. Push up on the outside rigid edge of the filter and rotate toward the front of the vehicle once tabs are released.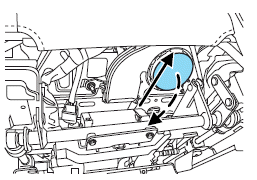 3. Remove filter.

To install a filter:
1. First, position the filter in its housing making sure that the far forward end is all the way up in the housing.
2. Push in on the center of the outside edge of the filter and rotate up into the housing until it clips into position.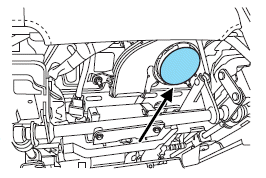 See also:
Preparing to start your vehicle
WARNING: Extended idling at high engine speeds can produce very high temperatures in the engine and exhaust system, creating the risk of fire or other damage. WARNING: Do not park, idle, or drive ...
Windshield wipers
Windshield wiper: Rotate the end of the control away from you to increase the speed of the wipers; rotate towards you to decrease the speed of the wipers. Speed dependent wipers (if equip ...
One-touch up or down (front windows only)
This feature allows the driver or passenger's window to open or close fully without holding the control down. To operate one-touch down, press the switch completely down to the second detent an ...