Improved sync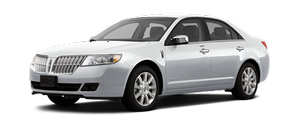 The next generation of the award-winning SYNC system continues to become easier to use and more robust in its operation. New, simpler screen designs improve the user interface. Larger and bolder fonts make screens easier to read. SYNC's voice recognition experience, powered by Nuance, also improves.
Microsoft's Windows Embedded Auto software platform continues to be the operating platform that will deliver faster response times. SYNC has evolved from a stand-alone module for communication and entertainment to become a fully integrated operating system for Lincoln vehicles with MyLincoln Touch.
As a further enhancement to the SYNC experience, the standard system in the 2013 MKS provides Operator Assist as a standard SYNC Services feature, allowing users to connect with a live person free of charge.
SYNC also enables the interior of the Lincoln MKS to become a Wi-Fi hot spot when linked to a data-enabled cellular device. With active Wi-Fi, passengers can link to the Web on their tables or laptops.
See also:
2011 Lincoln MKZ Review
The MKZ is Lincoln's entry-level luxury sedan, but with its 2010 redesign there's not much that's entry-level about it. After driving the MKZ for a week, I'm impressed with its strong powertrain, ...
Stopping and securing the vehicle
1. Park on a level surface, set the parking brake and activate hazard flashers. 2. Place gearshift lever in P (Park) and turn engine off. Removing the spare tire and jack 1. Lift the trunk ...
Real-time damping
Compared with the fixed-rate dampers fitted to the 2012 MKS, the new CCD dampers for the 2013 MKS offer dramatically expanded control range. CCD utilizes an array of 46 inputs to feed data to a sop ...