Tire wear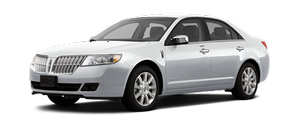 When the tread is worn down to 1/16th of an inch (2 mm), tires must be replaced to help prevent your vehicle from skidding and hydroplaning. Built-in treadwear indicators, or "wear bars", which look like narrow strips of smooth rubber across the tread will appear on the tire when the tread is worn down to 1/16th of an inch (2 mm).
When the tire tread wears down to the same height as these "wear bars", the tire is worn out and must be replaced.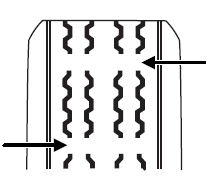 See also:
Setting the gap distance
The distance between your vehicle and the vehicle in front of you can be decreased or increased by pressing the GAP control up or down. The selected gap will be displayed in the message cent ...
Steering
To help prevent damage to the power steering system: • Never hold the steering wheel at its furthest turning points (until it stops) for more than a few seconds when the engine is running. • Do ...
Instrument cluster with standard measure shown– metric similar
Warning lights can alert you to a vehicle condition that may become serious enough to cause extensive repairs. A warning light may illuminate when a problem exists with one of your vehicle's fun ...