Damage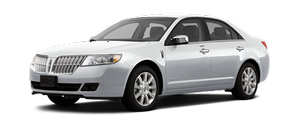 Periodically inspect the tire treads and sidewalls for damage (such as bulges in the tread or sidewalls, cracks in the tread groove and separation in the tread or sidewall). If damage is observed or suspected have the tire inspected by a tire professional. Tires can be damaged during off-road use, so inspection after off-road use is also recommended.
WARNING: Age
Tires degrade over time depending on many factors such as weather, storage conditions, and conditions of use (load, speed, inflation pressure, etc.) the tires experience throughout their lives.
In general, tires should be replaced after six years regardless of tread wear. However, heat caused by hot climates or frequent high loading conditions can accelerate the aging process and may require tires to be replaced more frequently.
You should replace your spare tire when you replace the road tires or after six years due to aging even if it has not been used.
See also:
Away from home
If you are away from home when your vehicle needs service, contact the Ford Customer Relationship Center or use the online resources listed below to find the nearest authorized dealer. In the Uni ...
Safety
All-disc antilock brakes and dual-stage front airbags are standard. A curtain-type airbag Safety Canopy system enhances occupant protection in side impacts and rollovers. The revised rear park-ass ...
Export unique (Non–United States/Canada) vehiclespecific information
For your particular global region, your vehicle may be equipped with features and options that are different from the features and options that are described in this Owner's Guide. A market unique ...