Damage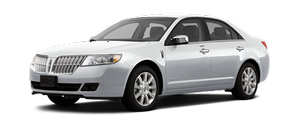 Periodically inspect the tire treads and sidewalls for damage (such as bulges in the tread or sidewalls, cracks in the tread groove and separation in the tread or sidewall). If damage is observed or suspected have the tire inspected by a tire professional. Tires can be damaged during off-road use, so inspection after off-road use is also recommended.
WARNING: Age
Tires degrade over time depending on many factors such as weather, storage conditions, and conditions of use (load, speed, inflation pressure, etc.) the tires experience throughout their lives.
In general, tires should be replaced after six years regardless of tread wear. However, heat caused by hot climates or frequent high loading conditions can accelerate the aging process and may require tires to be replaced more frequently.
You should replace your spare tire when you replace the road tires or after six years due to aging even if it has not been used.
See also:
Resuming a set speed
Press and release RESUME. This will automatically return the vehicle to the previously set speed. ...
Ignition modes
1. Off Ч This position shuts the engine and all electrical accessories off. Press and release the START/STOP button without applying the brake pedal when your vehicle is in on mode or when the en ...
Severe climates
If you drive in extremely cold climates: Х It may be necessary to increase the coolant concentration above 50%. Х NEVER increase the coolant concentration above 60%. Х A coolant concentration of ...