Damage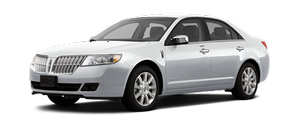 Periodically inspect the tire treads and sidewalls for damage (such as bulges in the tread or sidewalls, cracks in the tread groove and separation in the tread or sidewall). If damage is observed or suspected have the tire inspected by a tire professional. Tires can be damaged during off-road use, so inspection after off-road use is also recommended.
WARNING: Age
Tires degrade over time depending on many factors such as weather, storage conditions, and conditions of use (load, speed, inflation pressure, etc.) the tires experience throughout their lives.
In general, tires should be replaced after six years regardless of tread wear. However, heat caused by hot climates or frequent high loading conditions can accelerate the aging process and may require tires to be replaced more frequently.
You should replace your spare tire when you replace the road tires or after six years due to aging even if it has not been used.
See also:
Service recommendations
To help you service your vehicle, we provide scheduled maintenance information which makes tracking routine service easy. If your vehicle requires professional service, your authorized dealer can ...
Tilting head restraints (if equipped)
The front head restraints may have a tilting feature for extra comfort. To tilt the head restraint, do the following: 1. Adjust the seatback to an upright driving/riding position. 2. Pivot the h ...
Center console
Your vehicle may be equipped with a variety of console features. These include: 1. Cup holders with ambient lighting (if equipped). Slide the door open to access the cup holders. 2. Utilit ...