Damage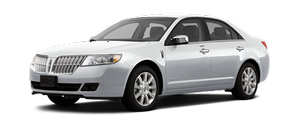 Periodically inspect the tire treads and sidewalls for damage (such as bulges in the tread or sidewalls, cracks in the tread groove and separation in the tread or sidewall). If damage is observed or suspected have the tire inspected by a tire professional. Tires can be damaged during off-road use, so inspection after off-road use is also recommended.
WARNING: Age
Tires degrade over time depending on many factors such as weather, storage conditions, and conditions of use (load, speed, inflation pressure, etc.) the tires experience throughout their lives.
In general, tires should be replaced after six years regardless of tread wear. However, heat caused by hot climates or frequent high loading conditions can accelerate the aging process and may require tires to be replaced more frequently.
You should replace your spare tire when you replace the road tires or after six years due to aging even if it has not been used.
See also:
Cargo
When the third row seats are up, there's a nice, deep well, similar to what you find in a minivan, delivering 17.9 cubic feet of storage. The seats fold flat to expand to a very usable 39.6 cubic ...
Compass zone adjustment
Compass zone adjustment 1. Determine which magnetic zone you are in for your geographic location by referring to the zone map. 2. Turn ignition to the on position. 3. Press and hold t ...
Congratulations
Congratulations on acquiring your new Lincoln. Please take the time to get well acquainted with your vehicle by reading this handbook. The more you know and understand about your vehicle, the grea ...