Collision warning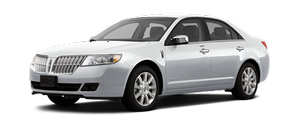 Collision Warning helps prevent common traffic accidents as forward-looking, long-distance radar identifies potential obstacles.
When the danger of a collision is detected, the system warns the driver with an authoritative beep and a simultaneous red warning light projected on the windshield above the instrument panel.
These warnings should be enough to allow the driver to brake before a potential accident. Collision warning also provides emergency brake support which enables harder, quicker deceleration to help drivers stop or reduce speed to lessen the impact of a collision.
See also:
Vehicle loading – with and without a trailer
This section will guide you in the proper loading of your vehicle and/or trailer, to keep your loaded vehicle weight within its design rating capability, with or without a trailer. Properly loadin ...
Breaking-in your vehicle
Your vehicle does not need an extensive break-in. Try not to drive continuously at the same speed for the first 1,000 miles (1,600 km) of new vehicle operation. Vary your speed frequently in order ...
New chassis technology
Making a full-size crossover ride smoothly but handle well can be a real challenge. "The 2013 MKT with Continuously Controlled Damping delivers a surprisingly vibrant blend of ride and handli ...