Vehicles sold in the U.S. : Getting roadside assistance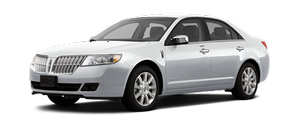 To fully assist you should you have a vehicle concern, Ford Motor Company offers a complimentary roadside assistance program. This program is separate from the New Vehicle Limited Warranty. The service is available:
Х 24-hours, seven days a week
Х for the coverage period listed on the Roadside Assistance Card included in your Owner Guide portfolio.
Roadside assistance will cover:
Х a flat tire change with a good spare (except vehicles that have been supplied with a tire inflation kit)
Х battery jump start
Х lock-out assistance (key replacement cost is the customerТs responsibility)
Х fuel delivery Ц Independent Service Contractors, if not prohibited by state, local or municipal law shall deliver up to 2.0 gallons (7.5L) of gasoline or 5.0 gallons (18.9L) of diesel fuel to a disabled vehicle. Fuel delivery service is limited to two no-charge occurrences within a 12-month period.
Х winch out Ц available within 100 feet (30.5 meters) of a paved or county maintained road, no recoveries.
Х towing Ц Ford and Lincoln eligible vehicles towed to an authorized dealer within 35 miles (56 km) of the disablement location or to the nearest authorized dealer. If a member requests to be towed to an authorized dealer more than 35 miles (56 km) from the disablement location, the member shall be responsible for any mileage costs in excess of 35 miles (56 km).
Trailers shall be covered up to $200 if the disabled eligible vehicle requires service at the nearest authorized dealer. If the trailer is disabled, but the towing vehicle is operational, the trailer does not qualify for any roadside services.
See also:
Mud and water
If you must drive through high water, drive slowly. Traction or brake capability may be limited. When driving through water, determine the depth; avoid water higher than the bottom of the wheel r ...
Perchlorate material
Certain components of this vehicle such as airbag modules, safety belt pretensioners, and button cell batteries may contain Perchlorate Material Ц Special handling may apply for service or vehicle ...
Windshield wipers
Windshield wiper: Rotate the end of the control away from you to increase the speed of the wipers; rotate towards you to decrease the speed of the wipers. Speed dependent wipers (if equip ...