Running out of fuel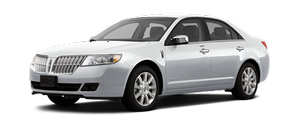 If you have run out of fuel and need to refill the vehicle with a portable fuel container, see Running out of fuel in the Maintenance and Specifications chapter for proper fuel filling method using a portable fuel container and the included fuel filler funnel. Do not insert the nozzle of portable fuel containers or any type of aftermarket funnels into the Easy Fuel Уno capФ fuel system as it can be damaged. You must use the included funnel in such circumstances.
WARNING: Do not insert the nozzle of portable fuel containers or aftermarket funnels into the Easy Fuel system. This could damage the fuel system and its seal, and may cause fuel to run onto the ground instead of filling the tank, all of which could result in serious personal injury.
See also:
Adding engine coolant
When adding coolant, make sure it is a 50/50 mixture of engine coolant and distilled water. Add the mixture to the coolant reservoir, when the engine is cool, until the appropriate fill level is o ...
Emission control system
Your vehicle is equipped with various emission control components and a catalytic converter which will enable your vehicle to comply with applicable exhaust emission standards. To make sure that t ...
MKS in the Market
In July Ч the MKS' first month of sales Ч it outsold every other Lincoln on the market, including the more affordable MKZ sedan and the MKX crossover. Sales were four times that of the S80. I'm an ...