Engine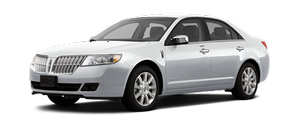 Engines are more efficient when they are clean because grease and dirt buildup keep the engine warmer than normal. When washing:
Х Take care when using a power washer to clean the engine. The high-pressure fluid could penetrate the sealed parts and cause damage.
Х Do not spray a hot engine with cold water to avoid cracking the engine block or other engine components.
Х Spray Motorcraft Engine Shampoo and Degreaser (ZC-20) on all parts that require cleaning and pressure rinse clean. In Canada, use Motorcraft Engine Shampoo (CXC-66-A).
Х Never wash or rinse the engine while it is hot or running; water in the running engine may cause internal damage.
Х Never wash or rinse any ignition coil, spark plug wire or spark plug well, or the area in and around these locations.
Х Cover the highlighted areas to prevent water damage when cleaning the engine.
See also:
Underbody
Flush the complete underside of your vehicle frequently. Keep body and door drain holes free from packed dirt. ...
Tires
Tires are designed to give many thousands of miles of service, but they must be maintained in order to get the maximum benefit from them. ...
In California (U.S. Only)
California Civil Code Section 1793.2(d) requires that, if a manufacturer or its representative is unable to repair a motor vehicle to conform to the vehicleТs applicable express warranty after a r ...