Collision warning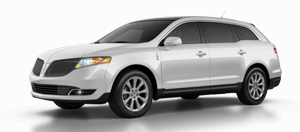 Collision warning helps prevent common traffic accidents. Forward-looking, long-distance radar identifies potential obstacles. When the danger of a collision is detected, the system warns the driver with an authoritative beep and a simultaneous red warning light projected on the windshield.
These warnings should be enough to allow the driver to brake before the accident. Collision warning also provides brake support. This function enables harder, quicker deceleration to help drivers stop or reduce speed and lessen the collision impact.
See also:
Changing the wiper blades
1. Pull the wiper arm away from the vehicle. Turn the blade at an angle from the wiper arm. Press the lock tab to release the blade and pull the wiper blade down toward the windshield to rem ...
Armrest pass-through
Pull down the door located in back of the armrest in order to store cargo of a longer length such as skis or lumber. Note: Do not exceed 80 lb (36 kg) of weight on the pass-through door. ...
ACC not available
Several conditions exist which can cause ACC to deactivate or prevent ACC from activating when requested. These conditions include: • The sensor is blocked, refer to Blocked sensor in this sectio ...