Adaptive cruise control (acc) (if equipped)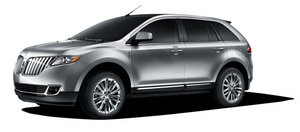 Adaptive cruise control (ACC) is much like speed control, only this system is designed to automatically adjust your speed to maintain a proper distance between you and the vehicle in front of you in the same lane. The driver can select from one of four GAP settings, the controls are located on the steering wheel.

At startup, the system sets the gap to the last selected setting. Once activated, the driver can deactivate the system at any time by pressing the brake pedal, pressing the steering wheel ON/OFF control or pressing the RES/CNCL control. In addition, the driver can temporarily increase the vehicle speed above the current speed by manually pressing on the accelerator pedal.
WARNING: Always pay close attention to changing road conditions, especially when using adaptive cruise control.
Adaptive cruise control cannot replace attentive driving. Failing to follow any of the warnings below or failing to pay attention to the road may result in a collision, serious injury or death.
WARNING: Adaptive cruise control is not a collision warning or avoidance system. Additionally, adaptive cruise control will not detect:
Х Stationary or slow moving vehicles below 6 mph (10 km/h).
Х Pedestrians or objects in the roadway.
Х Oncoming vehicles in the same lane.
WARNING: Do not use the adaptive cruise control when entering or leaving a highway, in heavy traffic or on roads that are winding, slippery or unpaved.
WARNING: Do not use in poor visibility, specifically fog, rain, spray or snow.
See also:
Safety Practices
WARNING: If your vehicle is stuck in snow, mud, sand, etc., do not rapidly spin the tires; spinning the tires can tear the tire and cause an explosion. A tire can explode in as little as three to ...
Changing the wiper blades
1. Pull the wiper blade and arm away from the glass. 2. Squeeze the locking tabs to release the blade from the arm and pull the blade away from the arm to remove it. 3. Attach the new bla ...
Overriding adaptive cruise control
WARNING: Whenever the driver is overriding the ACC by pressing the accelerator pedal, the ACC will not automatically apply the brakes to maintain separation from any vehicle ahead. The set speed ...