Check MyKey system status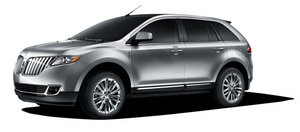 The vehicle's message center information menu will provide the status of the following MyKey parameters:
• MYKEY MILES (km) — This odometer only tracks distance when a MyKey is used. If distance does not accumulate as expected, then the MyKey is not being used by the intended user. The only way to reset this odometer to zero is by clearing MyKey . If this odometer is lower than the last time you checked, then the MyKey system has been recently cleared.
• # MYKEY(S) PROGRAMMED — Indicates how many MyKeys are programmed to the vehicle. Can be used to detect deletion of a MyKey .
• # ADMIN KEYS PROGRAMMED — Indicates how many admin keys are programmed to the vehicle. Can be used to detect if an additional spare key has been programmed to the vehicle.
Refer to Message center in the Instrument Cluster chapter for MyKey system warnings displays.
See also:
Message center
Your vehicle's message center allows you to configure/personalize certain vehicle options to suit your needs. The message center is also capable of monitoring many vehicle systems and will aler ...
Tire wear
When the tread is worn down to 1/16th of an inch (2 mm), tires must be replaced to help prevent your vehicle from skidding and hydroplaning. Built-in treadwear indicators, or "wear bars", wh ...
Power steering fluid
Check the power steering fluid. Refer to scheduled maintenance information. 1. Start the engine and let it run until it reaches normal operating temperature (the engine coolant temperature ...