Damage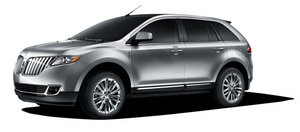 Periodically inspect the tire treads and sidewalls for damage (such as bulges in the tread or sidewalls, cracks in the tread groove and separation in the tread or sidewall). If damage is observed or suspected have the tire inspected by a tire professional. Tires can be damaged during off-road use, so inspection after off-road use is also recommended.
WARNING: Age
Tires degrade over time depending on many factors such as weather, storage conditions, and conditions of use (load, speed, inflation pressure, etc.) the tires experience throughout their lives.
In general, tires should be replaced after six years regardless of tread wear. However, heat caused by hot climates or frequent high loading conditions can accelerate the aging process and may require tires to be replaced more frequently.
You should replace your spare tire when you replace the road tires or after six years due to aging even if it has not been used.
See also:
Mykey
The MyKey feature allows you to program a restricted driving mode to promote good driving habits. All but one of the keys programmed to the vehicle can be activated as a MyKey . The key will remai ...
Replacement of Integrated Keyhead Transmitters and Coded Keys
Note: Your vehicle comes equipped with two integrated keyhead transmitters. The integrated keyhead transmitter functions as both a programmed ignition key that operates all the locks and starts t ...
Side-curtain airbag system
WARNING: Do not place objects or mount equipment on or near the headliner at the siderail that may come into contact with a deploying side air curtain. Failure to follow these instruct ...