Damage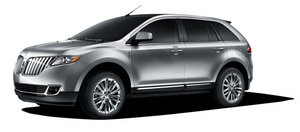 Periodically inspect the tire treads and sidewalls for damage (such as bulges in the tread or sidewalls, cracks in the tread groove and separation in the tread or sidewall). If damage is observed or suspected have the tire inspected by a tire professional. Tires can be damaged during off-road use, so inspection after off-road use is also recommended.
WARNING: Age
Tires degrade over time depending on many factors such as weather, storage conditions, and conditions of use (load, speed, inflation pressure, etc.) the tires experience throughout their lives.
In general, tires should be replaced after six years regardless of tread wear. However, heat caused by hot climates or frequent high loading conditions can accelerate the aging process and may require tires to be replaced more frequently.
You should replace your spare tire when you replace the road tires or after six years due to aging even if it has not been used.
See also:
Real-time damping
Compared to the fixed-rate damper standard on the 2012 MKT, the CCD damper on the 2013 MKT offers dramatically expanded control range. CCD utilizes 46 inputs to feed data to a sophisticated control ...
SAFETY
There's no hunting or digging for Latch connectors in the MKZ. They stuck out from the cushions, so there wasn't any thumb-wrestling with overstuffed cushions to get everyone's child-safety seats ...
Replacing high-mount brake lamp bulb
1. Make sure the ignition control is in the off position. 2. Open the trunk and reach underneath package tray to locate lamp assembly. 3. Remove the bulb socket by rotating it counterclo ...