Four-wheel anti-lock brake system (ABS)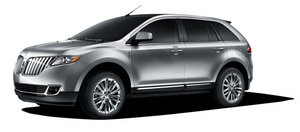 Your vehicle is equipped with an anti-lock braking system (ABS). This system helps you maintain steering control during emergency stops by keeping the brakes from locking. Noise from the ABS pump motor and brake pedal pulsation may be observed during ABS braking and the brake pedal may suddenly travel a little farther as soon as ABS braking is done and normal brake operation resumes. These are normal characteristics of the ABS and should be no reason for concern.
Using ABS
When hard braking is required, apply continuous force on the brake pedal. Do not pump the brake pedal since this will reduce the effectiveness of the ABS and will increase your vehicle's stopping distance. The ABS will be activated immediately, allowing you to retain steering control during hard braking and on slippery surfaces. However, the ABS does not decrease stopping distance.
Brake assist
The brake assist system provides full braking force during panic braking situations. It detects a rapid application of the brake pedal and uses the ABS system to achieve maximum braking pressure. Once a panic brake application is detected, the system will remain activated as long as the brake pedal is pressed or ABS is engaged. The system is deactivated by either releasing the brake pedal or coming to a complete stop. When the system activates, noise from the ABS pump motor and brake pedal pulsation may be observed; this is normal.
ABS warning lamp
The ABS lamp in the instrument cluster momentarily illuminates when the ignition is turned on. If the light does not illuminate during start up, remains on or flashes, the ABS may be disabled and may need to be serviced.

Even when the ABS is disabled, normal braking is still effective. If your BRAKE warning lamp illuminates with the parking brake released, have your brake system serviced immediately by an authorized dealer.

See also:
Fuses
If electrical components in the vehicle are not working, a fuse may have blown. Blown fuses are identified by a broken wire within the fuse. Check the appropriate fuses before replacing any ...
Central locking/Two-stage unlocking
When unlocking the driver door with the key, turn it once toward the rear of the vehicle to unlock that door only, if the two-stage unlocking is enabled. Turn the key a second time to unlock all d ...
Keyless entry keypad procedure
1. Turn the ignition to the off position. 2. Close all the doors. 3. Enter factory–set 5–digit entry code. 4. Press and hold the 3 • 4. While holding the 3 • 4 press the 7 • 8. 5. Release ...