Driving through water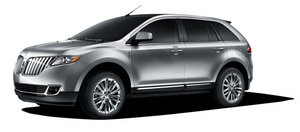 If driving through deep or standing water is unavoidable, proceed very slowly. Never drive through water that is higher than the bottom of the wheel rims (for cars) or the bottom of the hubs (for trucks).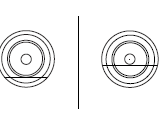 When driving through water, traction or brake capability may be limited.
Also, water may enter your engine's air intake and severely damage your engine or your vehicle may stall. Driving through deep water where the transmission vent tube is submerged may allow water into the transmission and cause internal transmission damage.
Once through the water, always dry the brakes by moving your vehicle slowly while applying light pressure on the brake pedal.
Wet brakes do not stop the vehicle as quickly as dry brakes.
See also:
Detection issues
The radar sensor has a limited field of vision. In some situations it may not detect vehicles at all or detect a vehicle later than expected. Detection issues can occur: • When driving on a di ...
Trunk release
To open the trunk from inside the vehicle: Press the trunk release button located in the glove box. To open the trunk with the outside release button: 1. Unlock the trunk with the transmi ...
Programming MyKey Optional Settings
Turn the ignition on using an admin key. To program the optional settings, use the message center buttons to do the following: 1. Press SETUP until RESET FOR MYKEY SETTINGS is displayed. 2. Pre ...