Driving through water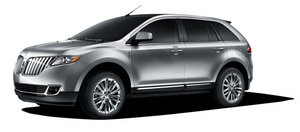 If driving through deep or standing water is unavoidable, proceed very slowly. Never drive through water that is higher than the bottom of the wheel rims (for cars) or the bottom of the hubs (for trucks).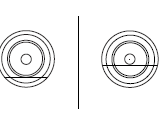 When driving through water, traction or brake capability may be limited.
Also, water may enter your engine's air intake and severely damage your engine or your vehicle may stall. Driving through deep water where the transmission vent tube is submerged may allow water into the transmission and cause internal transmission damage.
Once through the water, always dry the brakes by moving your vehicle slowly while applying light pressure on the brake pedal.
Wet brakes do not stop the vehicle as quickly as dry brakes.
See also:
Disposal of airbags and airbag equipped vehicles
For disposal of airbags or airbag equipped vehicles, see your authorized dealer. Airbags MUST BE disposed of by qualified personnel. ...
More stopping power, increased braking technology
New four-wheel disc brakes provide enhanced stopping power. Key brake system upgrades include steel pistons, larger rear rotors, revised brake friction materials, revised brake booster gain and re ...
2011 Lincoln MKZ Review
The MKZ is Lincoln's entry-level luxury sedan, but with its 2010 redesign there's not much that's entry-level about it. After driving the MKZ for a week, I'm impressed with its strong powertrain, ...