Driving through water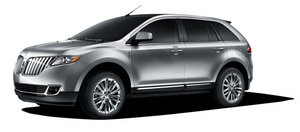 If driving through deep or standing water is unavoidable, proceed very slowly. Never drive through water that is higher than the bottom of the wheel rims (for cars) or the bottom of the hubs (for trucks).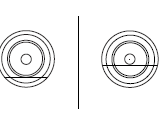 When driving through water, traction or brake capability may be limited.
Also, water may enter your engine's air intake and severely damage your engine or your vehicle may stall. Driving through deep water where the transmission vent tube is submerged may allow water into the transmission and cause internal transmission damage.
Once through the water, always dry the brakes by moving your vehicle slowly while applying light pressure on the brake pedal.
Wet brakes do not stop the vehicle as quickly as dry brakes.
See also:
Satellite radio information (if equipped)
Satellite radio channels: SIRIUS broadcasts a variety of music, news, sports, weather, traffic and entertainment satellite radio channels. For more information and a complete list of SIRIUS satell ...
Engine block heater (if equipped)
WARNING: Failure to follow engine block heater instructions could result in property damage or physical injury. WARNING: To reduce the risk of electrical shock, do not use your heater with ungrou ...
Recreational towing
Follow these guidelines for your specific powertrain combination to tow your vehicle for personal travel (such as behind a motor home or a truck). Note: Put your climate control system in recir ...