Running out of fuel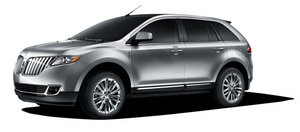 If you have run out of fuel and need to refill the vehicle with a portable fuel container, see Running out of fuel in the Maintenance and Specifications chapter for proper fuel filling method using a portable fuel container and the included fuel filler funnel. Do not insert the nozzle of portable fuel containers or any type of aftermarket funnels into the Easy Fuel Уno capФ fuel system as it can be damaged. You must use the included funnel in such circumstances.
WARNING: Do not insert the nozzle of portable fuel containers or aftermarket funnels into the Easy Fuel system. This could damage the fuel system and its seal, and may cause fuel to run onto the ground instead of filling the tank, all of which could result in serious personal injury.
See also:
What you should know about fail-safe cooling
If the engine coolant supply is depleted, this feature allows the vehicle to be driven temporarily before incremental component damage is incurred. The Уfail-safeФ distance depends on ambient tempe ...
Mykey
The MyKey feature allows you to program a restricted driving mode to promote good driving habits. All but one of the keys programmed to the vehicle can be activated as a MyKey . The key will remai ...
Ford and lincoln car care products
Your Ford or Lincoln authorized dealer has many quality products available to clean your vehicle and protect its finishes. These quality products have been specifically engineered to fulfill your ...