Service recommendations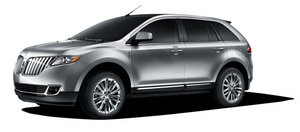 To help you service your vehicle, we provide scheduled maintenance information which makes tracking routine service easy.
If your vehicle requires professional service, your authorized dealer can provide the necessary parts and service. Check your Warranty Guide to find out which parts and services are covered.
Use only recommended fuels, lubricants, fluids and service parts conforming to specifications. Motorcraft parts are designed and built to provide the best performance in your vehicle.
See also:
If the airbag readiness lamp is lit, do the following
The driver and/or adult passengers should check for any objects that may be lodged underneath the front passenger seat or cargo interfering with the seat. If objects are lodged and/or cargo is ...
Collision warning
Collision Warning helps prevent common traffic accidents as forward-looking, long-distance radar identifies potential obstacles. When the danger of a collision is detected, the system warns the dri ...
Fold-away mirrors
Fold the side mirrors in carefully when driving through a narrow space, like an automatic car wash. ...