Changing rear window wiper blade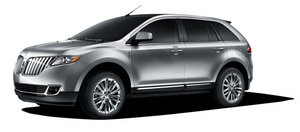 The rear wiper arm is designed without a service position. This reduces the risk of damage to the blade in an automatic car wash.
To replace the wiper blade:
1. Grab the wiper arm with one hand close to the arm/blade joint and pull it as far away from the glass as possible. Do not use excessive force because it can break the wiper arm at the heel. Hold it there until the next step.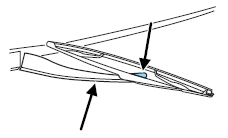 2. Grab the primary structure of the blade with the other hand close to the arm/blade joint.
3. Grip tightly and press on the arm/blade joint from beneath and separate the blade from the arm.
4. Attach the new wiper to the wiper arm and press it into place until a click is heard.
If you find this procedure too difficult, please see your dealer.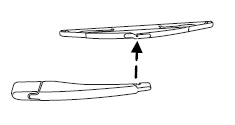 See also:
Checking engine coolant
The concentration and level of engine coolant should be checked at the intervals listed in scheduled maintenance information. The coolant concentration should be maintained at 50/50 coolant and di ...
Brake over accelerator
This vehicle is equipped with a brake over accelerator feature. In the event the accelerator pedal becomes stuck or entrapped, applying steady and firm pressure to the brake pedal will both slow t ...
3.7L V6 Engine
...