Cabin air filter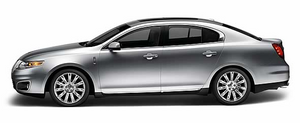 Your vehicle is equipped with a cabin air filter, located behind the glove box. The particulate air filtration system is designed to reduce the concentration of airborne particles such as dust, spores and pollen in the air being supplied to the interior of the vehicle. This system provides the following benefits:
• Improves driving comfort by reducing particle concentration.
• Improves the interior compartment cleanliness.
• Protects the climate control components from particle deposits.
Note: A cabin air filter must be installed at all times to prevent foreign objects from entering the system. Running the system without a filter in place could result in degradation or damage to the system.
For replacement intervals, refer to the Scheduled Maintenance chapter.
For more information regarding your filter, see your authorized dealer.
See also:
General audio information
Radio frequencies: AM and FM frequencies are established by the Federal Communications Commission (FCC) and the Canadian Radio and Telecommunications Commission (CRTC). Those frequencies are: A ...
Operating tips
• To reduce fog build-up on the windshield during humid weather, select (defrost). • To reduce humidity build-up inside the vehicle: do not drive with the system off or with recirculated air en ...
Instrument cluster with standard measure shown– metric similar
Warning lights can alert you to a vehicle condition that may become serious enough to cause extensive repairs. A warning light may illuminate when a problem exists with one of your vehicle's fun ...