Children and airbags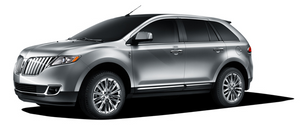 Children must always be properly restrained. Accident statistics suggest that children are safer when properly restrained in the rear seating positions than in the front seating position. Failure to follow these instructions may increase the risk of injury in a collision.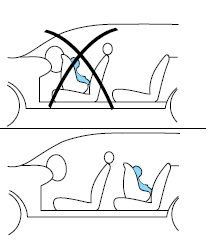 WARNING: Airbags can kill or injure a child in a child seat. NEVER place a rear-facing child seat in front of an active airbag. If you must use a forward-facing child seat in the front seat, move the seat all the way back.
See also:
Important ventilating information
If the engine is idling while the vehicle is stopped for a long period of time, open the windows at least 1 inch (2.5 cm) or adjust the heating or air conditioning to bring in fresh air. ...
Child restraint and safety belt maintenance
Inspect the vehicle safety belts and child safety seat systems periodically to make sure they work properly and are not damaged. Inspect the vehicle and child seat safety belts to make sure there ...
What you should know about fail-safe cooling
If the engine coolant supply is depleted, this feature allows the vehicle to be driven temporarily before incremental component damage is incurred. The "fail-safe" distance depends on ambient tem ...