Universal garage door opener (if equipped)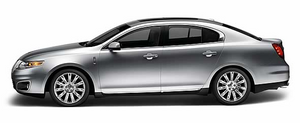 Your vehicle may be equipped with a universal garage door opener which can be used to replace the common hand-held transmitter.
WARNING: Make sure that the garage door and security device are free from obstruction when you are programming. Do not program the system with the vehicle in the garage.
WARNING: Do not use the system with any garage door opener that does not have the safety stop and reverse feature as required by U.S. Federal Safety Standards (this includes any garage door opener manufactured before April 1, 1982).
Note: Make sure you keep the original remote control transmitter for use in other vehicles as well as for future system programming.
Note: We recommend that upon the sale or lease termination of your vehicle, you erase the programmed function buttons for security reasons.
See Erasing the function button codes later in this section.
Note: You can program a maximum of three devices. To change or replace any of the three devices after it has been initially programmed, you must first erase the current settings. See Erasing the function button codes later in this section.
Note: Programming the system to a community gate will require a unique set of instructions depending on the gate system model. Contact the help line on 1-866-572-2728 for further information.
Note: If you accidently enter the program mode by pressing and releasing the outer two buttons or all three buttons simultaneously, do not press any button until the module times out after a few seconds and resets to normal mode. When the module has timed out, all three LED lamps will flash rapidly for a few seconds then turn off. Any settings should remain as previously set.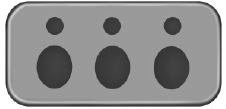 The universal garage door opener replaces the common hand-held garage door opener with a three-button transmitter that is integrated into the driverТs sun visor.
The system includes two primary features, a garage door opener and a platform for remote activation of devices with the home. As well as being programmed for garage doors, the system transmitter can be programmed to operate security devices and home lighting systems.
Additional system information can be found on-line at www.learcar2U.com or by calling the toll-free help line on 1-866-572-2728.
See also:
Looks
Even though the MKS is a comfortable car with a refined interior and a lot of standard features, the first thing people will notice is its bold looks. The profile is vanilla bland, but both the sn ...
Fuel pump shut-off switch
This device stops the electric fuel pump from sending fuel to the engine when your vehicle has had a substantial jolt. After an accident, if the engine cranks but does not start, this switch may ...
Leather seats (if equipped)
Х Remove dust and loose dirt with a vacuum cleaner. Х Clean spills and stains as quickly as possible. Х For routine cleaning, wipe the surface with a soft, damp cloth. For more thorough cleaning, ...