Keyless entry keypad procedure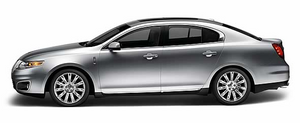 1. Turn the ignition to the off position.
2. Close all the doors.
3. Enter factory–set 5–digit entry code.
4. Press and hold the 3 • 4. While holding the 3 • 4 press the 7 • 8.
5. Release the 7 • 8.
6. Release the 3 • 4.
The user should receive a horn chirp to indicate the system has been disabled or a chirp followed by a honk to indicate the system has been enabled.
See also:
Safety Compliance Certification Label
The National Highway Traffic Safety Administration Regulations require that a Safety Compliance Certification Label be affixed to a vehicle and prescribe where the Safety Compliance Certific ...
Map/dome lamp (if equipped)
The dome lamp lights when: • any door is opened. • the dome lamp button on the instrument panel is activated. • any of the remote entry controls are pressed and the ignition is off. ...
Choosing the right fuel
Use only UNLEADED fuel or UNLEADED fuel blended with a maximum of 10% ethanol. Do not use fuel ethanol (E85), diesel, methanol, leaded fuel or any other fuel. The use of leaded fuel is prohibited ...