Climate controlled seats air filter replacement (if equipped)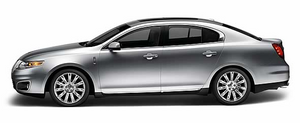 The climate controlled seat system includes air filters that must be replaced periodically. Refer to Scheduled maintenance information.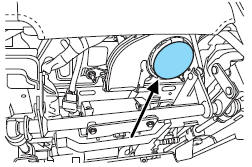 Х There is a filter located under each front seat.
Х The filter can be accessed from the 2nd row foot-well area. Move the front seats all the way to the full front and full up positions to ease access.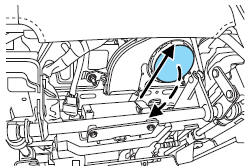 To remove an air filter:
1. Turn the vehicle off.
2. Push up on the outside rigid edge of the filter and rotate toward the front of the vehicle once tabs are released.

3. Remove filter.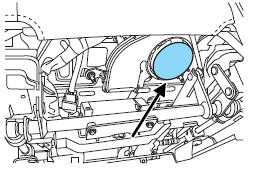 To install a filter:
1. First, position the filter in its housing making sure that the far forward end is all the way up in the housing.
2. Push in on the center of the outside edge of the filter and rotate up into the housing until it clips into position.
See also:
Lincoln drive control
"Lincoln Drive Control is where the magic happens because it pulls all of the car's adjustable elements - suspension, steering, engine, and gearbox - into one harmonized system," explains ...
Exceptions
There are several exceptions to the Normal Schedule. They are listed below: Normal vehicle axle maintenance: Rear axles and power take-off (PTO) units with synthetic fluid and light-duty trucks e ...
If Your Vehicle Gets Stuck in Mud or Snow
Note: Do not rock the vehicle if the engine is not at normal operating temperature or damage to the transmission may occur. Note: Do not rock the vehicle for more than a minute or damage to the t ...