Safety Practices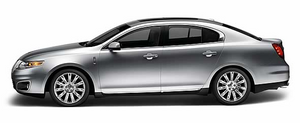 WARNING: If your vehicle is stuck in snow, mud, sand, etc., do not rapidly spin the tires; spinning the tires can tear the tire and cause an explosion. A tire can explode in as little as three to five seconds.
WARNING: Do not spin the wheels at over 35 mph (56 km/h).
The tires may fail and injure a passenger or bystander.
Driving habits have a great deal to do with your tire mileage and safety.
Х Observe posted speed limits
Х Avoid fast starts, stops and turns
Х Avoid potholes and objects on the road
Х Do not run over curbs or hit the tire against a curb when parking
See also:
Vehicle identification number (VIN)
The vehicle identification number is located on the driver side instrument panel. Please note that in the graphic, XXXX is representative of your vehicle identification number. The Veh ...
Changing Tires with a TPMS
Note: Each road tire is equipped with a tire pressure sensor located inside the tire and wheel assembly cavity. The pressure sensor is attached to the valve stem. The pressure sensor is co ...
On-board diagnostics (OBD-II)
Your vehicle is equipped with a computer that monitors the engineТs emission control system. This system is commonly known as the on-board diagnostics system (OBD-II). The OBD-II system protects t ...