Driving through water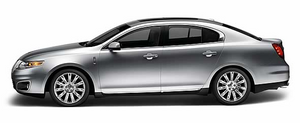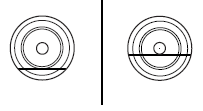 If driving through deep or standing water is unavoidable, proceed very slowly. Never drive through water that is higher than the bottom of the wheel rims (for cars) or the bottom of the hubs (for trucks).
When driving through water, traction or brake capability may be limited.
Also, water may enter your engine's air intake and severely damage your engine or your vehicle may stall. Driving through deep water where the transmission vent tube is submerged may allow water into the transmission and cause internal transmission damage.
Once through the water, always dry the brakes by moving your vehicle slowly while applying light pressure on the brake pedal.
Wet brakes do not stop the vehicle as quickly as dry brakes.
See also:
Cooled seats
The cooled seats will only function when the engine is running. To operate the cooled seats: Press once to activate the high cool setting (three indicator lights). Continue pressing to scroll throu ...
Performance
A big SUV is all about imposing looks and a muscular engine. The Navigator has the looks part down, but the 300-horsepower V-8 engine seems woefully lacking in the power department, especially at ...
Use of inboard lower anchors from the outboard seating positions (center seating use)
The lower anchors at the center of the second row rear seat are spaced 460 mm (18 inches) apart. The standardized spacing for LATCH lower anchors is 280 mm (11 inches) center to center. A child se ...