Changing the wiper blades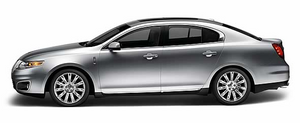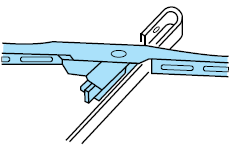 1. Pull the wiper arm away from the vehicle. Turn the blade at an angle from the wiper arm. Press the lock tab to release the blade and pull the wiper blade down toward the windshield to remove it from the arm.
2. Attach the new wiper to the wiper arm and press it into place until a click is heard.
Replace wiper blades at least once per year for optimum performance.
Poor wiper quality can be improved by cleaning the wiper blades and the windshield. Refer to Windows and wiper blades in the Cleaning chapter.
To prolong the life of the wiper blades, it is highly recommended to scrape off the ice on the windshield before turning on the wipers. The layer of ice has many sharp edges and can damage the micro edge of the wiper rubber element.
See also:
Passenger airbag status indicator
The front passenger sensing system uses a passenger airbag status indicator which will illuminate indicating that the front passenger frontal airbag is either ON (enabled) or OFF (disabled). ...
Cell phone use
The use of mobile communications equipment has become increasingly important in the conduct of business and personal affairs. However, drivers must not compromise their own or others' safety when ...
Special notices
New Vehicle Limited Warranty For a detailed description of what is covered and what is not covered by your vehicle's New Vehicle Limited Warranty, refer to the Warranty Guide that is provided to ...