Changing the wiper blades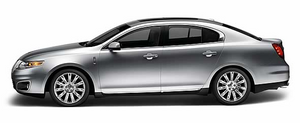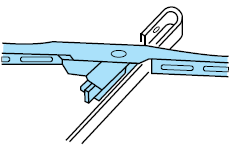 1. Pull the wiper arm away from the vehicle. Turn the blade at an angle from the wiper arm. Press the lock tab to release the blade and pull the wiper blade down toward the windshield to remove it from the arm.
2. Attach the new wiper to the wiper arm and press it into place until a click is heard.
Replace wiper blades at least once per year for optimum performance.
Poor wiper quality can be improved by cleaning the wiper blades and the windshield. Refer to Windows and wiper blades in the Cleaning chapter.
To prolong the life of the wiper blades, it is highly recommended to scrape off the ice on the windshield before turning on the wipers. The layer of ice has many sharp edges and can damage the micro edge of the wiper rubber element.
See also:
Fuel quality
If you are experiencing starting, rough idle or hesitation driveability problems during a cold start, try a different brand of "Regular" unleaded gasoline. Do not add aftermarket fuel additive ...
Getting assistance outside the U.S. And Canada
Before exporting your vehicle to a foreign country, contact the appropriate foreign embassy or consulate. These officials can inform you of local vehicle registration regulations and where to find ...
Mykey
The MyKey feature allows you to program a restricted driving mode to promote good driving habits. All but one of the keys programmed to the vehicle can be activated as a MyKey . The key will remai ...