When fail-safe mode is activated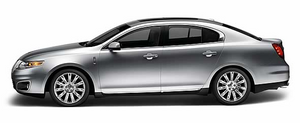 You have limited engine power when in the fail-safe mode, so drive the vehicle with caution. The vehicle will not be able to maintain high-speed operation and the engine will run rough. Remember that the engine is capable of completely shutting down automatically to prevent engine damage, therefore:
1. Pull off the road as soon as safely possible and turn off the engine.
2. Arrange for the vehicle to be taken to an authorized dealer.
3. If this is not possible, wait a short period for the engine to cool.
4. Check the coolant level and replenish if low.
WARNING: Fail-safe mode is for use during emergencies only.
Operate the vehicle in fail-safe mode only as long as necessary to bring the vehicle to rest in a safe location and seek immediate repairs.
When in fail-safe mode, the vehicle will have limited power, will not be able to maintain high-speed operation, and may completely shut down without warning, potentially losing engine power, power steering assist, and power brake assist, which may increase the possibility of a crash resulting in serious injury.
WARNING: Never remove the coolant reservoir cap while the engine is running or hot.
5. Re-start the engine and take your vehicle to an authorized dealer.
Driving the vehicle without repairing the engine problem increases the chance of engine damage. Take your vehicle to an authorized dealer as soon as possible.
See also:
Driver's seat position sensor
The driver's seat position sensor allows your Personal Safety System to tailor the deployment level of the driver dual-stage airbag based on seat position. The system is designed to help protect s ...
Auxiliary input jack (Line in)
WARNING: Driving while distracted can result in loss of vehicle control, accident and injury. Ford strongly recommends that drivers use extreme caution when using any device or feature that may ...
Autounlock feature (if enabled)
The autounlock feature will unlock all the doors when: • the ignition is on, all the doors are closed, and the vehicle has been in motion at a speed greater than 12 mph (20 km/h); • the vehicle ...