Running out of fuel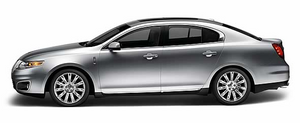 Avoid running out of fuel because this situation may have an adverse effect on powertrain components.
If you have run out of fuel:
• You may need to cycle the ignition from off to on several times after refueling to allow the fuel system to pump the fuel from the tank to the engine. On restarting, cranking time will take a few seconds longer than normal.
• Normally, adding 1 gallon (3.8 liters) of fuel is enough to restart the engine. If the vehicle is out of fuel and on a steep grade, more than 1 gallon (3.8 liters) may be required.
• The service engine soon

indicator may come on. For more information on the service engine soon indicator, refer to Warning lights and chimes in the Instrument Cluster chapter.
See also:
Checking automatic transmission fluid at cool temperature (59°F-77°F [15°C-25°C])
If a fluid check is necessary at a low fluid temperature (59°F-77°F [15°C-25°C]), perform the check using the cold range on the dipstick. However, the fluid must be re-checked at the proper ...
BLIS and/or CTA fault operation
If the BLIS and/or CTA senses a fault on either the left or right sensor, the BLIS alert indicator will go on and remain on and the message center will display BLIND SPOT SYSTEM FAULT or CROSS TRA ...
Smart locks
This feature attempts to help prevent you from locking yourself out of the vehicle if your key is still in the ignition. When you open one of the front doors and you lock the vehicle with the pow ...