Motorcraft part numbers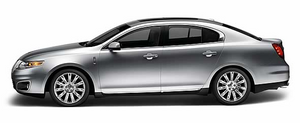 1For spark plug replacement, see your authorized dealer. Refer to scheduled maintenance information for the appropriate intervals for changing the spark plugs.
Replace the spark plugs with ones that meet Ford material and design specifications for your vehicle, such as Motorcraft or equivalent replacement parts. The customer warranty may be void for any damage to the engine if such spark plugs are not used.
See also:
Multi-point inspection
In order to keep your vehicle running right, it is important to have the systems on your vehicle checked regularly. This can help identify potential issues and prevent major problems. Ford Motor C ...
Heated seats
WARNING: Persons who are unable to feel pain to the skin because of advanced age, chronic illness, diabetes, spinal cord injury, medication, alcohol use, exhaustion, or other physical conditions ...
Checking automatic transmission fluid at normal operating temperature (140°F-158°F [60°C-70°C])
Automatic transmission fluid expands when warmed. To obtain an accurate fluid check, drive the vehicle until it is warmed up (approximately 20 miles [30 km]) until the engine coolant gauge indic ...