Adaptive headlamps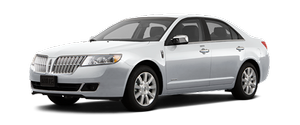 The headlamp beams move in the same direction as the steering wheel which provides more visibility when driving around curves.
• Without adaptive headlamps (1)
• With adaptive headlamps (2)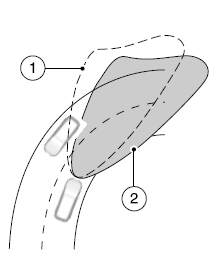 Note: The system has a power-up movement check feature. When the vehicle is started, the lamps track left to right, then back to center to alert the driver that the system is working properly. There is a delay of two to five seconds before the adaptive headlamp system will operate when the vehicle is driven, as the system is inactive below 3 mph (5 km/h).