Reducing speed while using speed control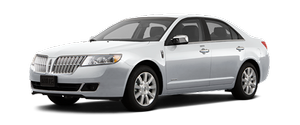 To reduce a set speed:
Х Press and hold SET Ц until you get to the desired speed, then release.
You can also use SET Ц to operate the tap-down function. Press and release SET Ц to decrease the vehicle set speed in 1 mph (1.6 km/h) increments.
Х Press the brake pedal until the desired vehicle speed is reached, then release the pedal and press SET +.
See also:
Touchscreen functions
TemperatureЦ Press the up and down arrows on the left side of the screen to increase/decrease the airflow temperature for the driver side of the vehicle. This control also adjusts the ...
Compass zone adjustment
Compass zone adjustment 1. Determine which magnetic zone you are in for your geographic location by referring to the zone map. 2. Turn ignition to the on position. 3. Press and hold t ...
Checking automatic transmission fluid
Refer to your scheduled maintenance information for scheduled intervals for fluid checks and changes. Your transmission does not consume fluid. However, the fluid level should be checked if the ...