Central locking/Two-stage unlocking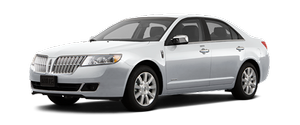 When unlocking the driver door with the key, turn it once toward the rear of the vehicle to unlock that door only, if the two-stage unlocking is enabled. Turn the key a second time to unlock all doors. When locking, turn the key toward the front of the vehicle to lock all doors.
Two-stage unlocking may be disabled and re-enabled (to allow all vehicle doors to unlock simultaneously) by simultaneously pressing the

and

controls on the transmitter for four seconds.
Note: The turn lamps will flash twice to confirm that a change to the feature has occurred.
See also:
If your vehicle goes off the edge of the pavement
• If your vehicle goes off the edge of the pavement, slow down, but avoid severe brake application, ease the vehicle back onto the pavement only after reducing your speed. Do not turn the steering ...
Fuel quality
If you are experiencing starting, rough idle or hesitation driveability problems during a cold start, try a different brand of "Regular" unleaded gasoline. Do not add aftermarket fuel additive pr ...
Understanding your tire pressure monitoring system (TPMS)
The tire pressure monitoring system measures pressure in your four road tires and sends the tire pressure readings to your vehicle. The low tire pressure warning light will turn on if the tire pre ...