Guarding against exhaust fumes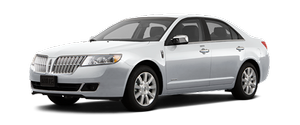 WARNING: If you smell exhaust fumes inside your vehicle, have your dealer inspect your vehicle immediately. Do not drive if you smell exhaust fumes.
Carbon monoxide is present in exhaust fumes. Take precautions to avoid its dangerous effects.
Important ventilating information
If the engine is idling while the vehicle is stopped for a long period of time, open the windows at least 1 inch (2.5 cm) or adjust the heating or air conditioning to bring in fresh air.
See also:
What you should know about automotive fuels
...
Detection issues
The radar sensor has a limited field of vision. In some situations it may not detect vehicles at all or detect a vehicle later than expected. Detection issues can occur: • When driving on a di ...
Emission control system
WARNING: Do not park, idle, or drive your vehicle in dry grass or other dry ground cover. The emission system heats up the engine compartment and exhaust system, which can start a fire. WARNING: ...