Brake over accelerator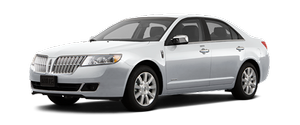 This vehicle is equipped with a brake over accelerator feature. In the event the accelerator pedal becomes stuck or entrapped, applying steady and firm pressure to the brake pedal will both slow the vehicle and reduce engine power. If you experience this condition, apply the brakes and bring your vehicle to a safe stop. Turn the engine off, shift to P (Park) and apply the parking brake, and then inspect the accelerator pedal for any interferences. If none are found and the condition persists, have your vehicle towed to the nearest authorized dealer.
See also:
Electronic stability control (ESC)
Electronic stability control (ESC) may enhance your vehicle's directional stability during adverse maneuvers, for example when cornering severely or avoiding objects in the roadway. ESC operates b ...
Lamp assembly condensation
Exterior lamps are vented to accommodate normal changes in pressure. Condensation can be a natural by-product of this design. When moist air enters the lamp assembly through the vents, there is a ...
Using adaptive cruise control
Note: It is the drivers responsibility to stay alert, drive safely and be in control of the vehicle at all times. The controls for using your cruise control are located on the steering whee ...